QCI Offers the Highest Quality Services and Team, Every Time.
One of the factors that has led to more than three decades of success is our versatility. We offer a wide variety of services that assist in managing construction projects, no matter the size or scope. Among those services are: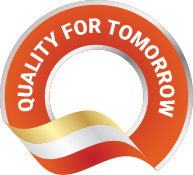 Construction Inspection
Our Resident Project Representatives (RPRs) are on-site every day observing and documenting the contractors' work. Our detailed daily reports include but are not limited to the following:
Weather and field conditions

Work placed to the plans and specifications

Work completed that day

Track materials, labor and equipment quantities

Report and assist with resolutions to any non-conforming work
These reports quantify the contractors work and materials for the basis of payment and acceptance.

Contract Administration
Our experienced administrators are in place to manage our clients' contracts with their awarded contractor. A small sample of our contract administrators' responsibilities include:
Compliance with applicable laws, project standards, and specifications

Project schedule and budget

Review and approval of pay applications/change orders

Schedule and monitor materials testing

Prevailing wage and certified payroll requirements

Construction Management
While RPRs and Contract Administrators are responsible for quality control and administrative duties, QCI's construction management professionals tend to serve as an extension of the property owner's staff. They are responsible for:
Establishing and monitoring project schedules

Acquisition and management of professional service providers for design plan development

Preparation of construction contract bids

Management of the bid-letting process

Active, on-site project management

Construction Engineering
We are proud to have on staff a team of highly specialized Construction Engineers. Licensed and credentialed in several states, our team can help you with any of the following:
Constructability and plan reviews

Value engineering

Overall project management and inspection

Resolution of constructability issues in the field and active engineering support
Owner's Representation
QCI can provide skilled engineers and project managers to represent the interest of owners through all phases of the project's delivery. We work as an extension of the owner, coordinating between the owner, designer, and contractor. Our Owner's Representation services include:
Make recommendations for proper delivery method, regarding engineering and design, project schedules and scope, budgets, and more

Assistance with bid review process and selection

Construction Management Services

Ensure the project is completed on-time and within budget

Project Communications
QCI proactively developed methodologies for communicating with project stakeholders to explain upcoming projects, timelines, and more. While all our communication plans are customized for our clients and their projects, we generally use the following tactics to communicate with local residents and businesses:
Town hall style meeting so people can ask questions regarding the project

Publication of weekly project update reports

Project notifications to local businesses

Email bulletins of critical project changes

Coordinate with police, fire, the postal service, and other local service organizations

Expert Legal Services
With over thirty-five years of experience managing, inspecting and delivering both vertical and civil construction projects, QCI professional and technical staff is knowledgeable in many types of contract documents and project delivery methods. QCI's engineers do a lot more than testify. They act as experts-at-hand for the client or legal team, reviewing discovery documents of a technical nature, assessing validity of the client or opponent claims, and advancing the knowledge of the legal team on the technical components of the case. We review contracts, engineering drawings and specifications, examine the work and as-built conditions.
Expert witness testimonies
Construction Engineering Solutions Today. Quality for Tomorrow.