Keeping Projects on Schedule for More Than Three Decades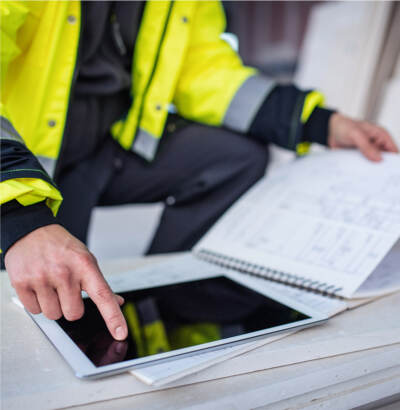 Quality Control Inspection, Inc. (QCI) was founded in 1985 and is registered with the state of Ohio as a Professional Engineering Services Provider. As one of the first firms to specialize in providing local municipalities and government agencies with independently trained and experienced construction engineers and resident project representative, the firm quickly grew into providing comprehensive construction management services on larger infrastructure projects. Various projects include: construction of Polaris Parkway in Columbus, OH; Metzger Marsh Wildlife Area in Lucas County, OH, a revetment of a 740-acre wetland; the Euclid Corridor Bus Rapid Transit (BRT) Project in Cleveland, OH; Radnor Memorial Library in Radnor Township, PA; and Gulf Coast Town Center in Fort Myers, FL, a large outdoor open air lifestyle center.
Today our firm employs over 100 people including Professional Engineers, Contract Administrators, trained and experienced Resident Project Representatives (RPR's), and administrative personnel operating three fully staffed offices in Ohio and Pennsylvania. We provide construction engineering services to multiple municipalities, counties, and various government agencies including the Departments of Transportation, the Ohio and Pennsylvania Turnpikes, various regional transit authorities, Metroparks systems, port authorities, public libraries, and developers/private owners.
On average, QCI provides construction observation on more than 400 capital improvements annually, effectively administrating more than $200 million in funding of construction assets each year. This provides our staff the unique experience of providing services on many different types and sizes of projects. The foundation of our business was built on our ability to provide our clients with quality independent supplemental support services.
Locations
The QCI Group™ maintains a corporate headquarters and a regional offices. Each regional office is fully staffed with inspection and engineering personnel.
Construction Engineering Solutions Today. Quality for Tomorrow.